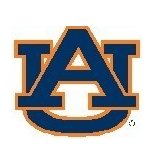 B.B. and Mildred Darnell Scholarship
A conversation with Jeannie Darnell and Mike Darnell.
Why did you choose to create a scholarship at Auburn University?
The scholarship is the perfect way to honor our parents, B.B. and Mildred Darnell. Auburn University meant a lot to them and had a big influence on their lives. One of their proudest accomplishments was the fact that all four of their children and several of their grandchildren graduated from Auburn University. This is a way to help others in their journey to graduate from Auburn University.
What would you want recipients of this scholarship to know about you or the person(s) for whom it is named?
Jeannie and Mike Darnell are brother and sister.
Jeannie graduated from Auburn in 1969 with a degree in Math. She worked for Southern Bell (later AT&T) in Atlanta for 37 years. While with the Southern Bell she was in the Information Systems Department and later in the Finance Department.
Mike graduated from Auburn in 1979 with a degree in Agricultural Economics. After working for the American Angus Association and Georgia Cattlemen's Association, he changed career paths and became a principal in a small machining business that grew to become one of the largest industrial service companies in south-central Kentucky.
Upon the death of their parents, Jeannie and Mike wanted to do something special to honor them. Funding a scholarship at Auburn just seemed natural. B.B. and Mildred Darnell were both born and raised within 30 miles of Auburn University. Auburn was woven into the fabric of their lives at an early age and remained important to them until their deaths.
B.B. Darnell was born in 1921 on a small farm in Lee County near Notasulga, AL. After his graduation from Macon County High School in 1938, he entered Alabama Polytechnic Institute. He graduated from API in 1942 with a degree in Agricultural Education and a commission as a second lieutenant through Auburn's ROTC program. With World War II underway, he entered the Army immediately. B.B. spent two years in North Africa and Italy, returning home to Alabama as a highly decorated combat veteran, eager to marry the woman he loved and begin his career in agriculture.
The woman he loved was Mildred Moore. She was born in 1920 in Lanett, AL, but grew up on a small farm on Wire Road near Auburn. After her graduation from Lee County High School in 1938, she went to work for the telephone company in Opelika. She lived and worked in Opelika until B.B. returned home from World War II.
When B.B. came home from overseas in November of 1945, he and Mildred were married—a partnership that lasted over 65 years.
As they began their lives together in 1945, B.B. worked for the Alabama Vocational Agriculture Department and farmed in Lee County until he was called back into service for the Korean Conflict. He was discharged from the army in 1952 with the rank of Major.
With a growing family, B.B. went to work with Allied Mills as a district salesman for livestock feeds in Alabama and Georgia. After more than thirty years with the company, he retired in 1985 as Southeast Regional Sales Manager.
In 1963, B.B. and Mildred moved their four children to the Lee County farm where B.B. had been born. Together, they began a herd of registered Angus cattle that became well known throughout the Southeast. They were active in cattle organizations, and enjoyed mentoring and encouraging younger people in the business.
B.B. and Mildred were partners in everything they did. While he traveled in his job with Allied Mills, she stayed home and took care of the family and the farm.
B.B. Darnell passed away in 2011 and Mildred passed in 2013. Their life stories can't be told without Auburn University.
B.B. and Mildred Darnell were people of faith. Their life together was based on integrity and hard work. They loved each other, their family and friends, life on their farm, and Auburn University.
Tell us about your Auburn story, favorite tradition, a "War Eagle!" moment, or what Auburn has meant to you.
Lots of the memories about Auburn center on the football games. One game that comes to mind is the great 17-16 Auburn/Alabama game in Birmingham. Since the family lived right outside of Auburn, Mom and Dad always had many people stop by the house for lunch prior to home football games. It seemed like every weekend during football season the house was full with many of the "Auburn Family."
Of course we have both have had lots of "War Eagle Moments" in our travels over the years. Every time it happens, it just reminds us just how special Auburn is.
What do you hope your recipients gain through receiving this scholarship?
We hope that this scholarship helps to ease the burden of paying for their education at Auburn University. Hopefully, these recipients will go out into the world, be successful, and make the world better in some way. Through their success, we hope they will be able to give back in the future.