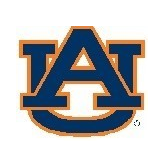 Bob and Lydia Brackin Endowed Scholorship
A conversation with Joe Brackin.
Why did you choose to create a scholarship at Auburn University?
We were looking for a lasting way to honor my parents, who both passed away in 2011. Every aspect of Auburn University was always an important part of their lives.
What would you want the recipients of this scholarship to know about the person for whom it is named?
My parents believed that a good education was very important. They worked very hard to give me the opportunity to attend Auburn. The education they made possible for me has resulted a very fulfilling career in engineering. In addition to a great career, my time at Auburn resulted in lasting friendships that I continue to enjoy and cherish. My parents would be extremely proud to know that they continue providing more opportunities for Auburn engineering students every year.
Tell us about your Auburn story, favorite tradition, a "War Eagle!" moment, or what Auburn has meant to you.
My civil engineering degree led to a rewarding career in the aerospace and defense industry. I was privileged to work with so many talented engineers from every walk of life, and to contribute to amazing projects of all types. It also allowed me to travel and experience every part of our great nation. None of this would have been possible without the education I received at Auburn.
What do you hope your recipients gain through this scholarship?
I hope this scholarship helps provide the means for deserving students to attend the Auburn University College of Engineering. I also hope the Bob and Lydia Brackin Endowed Scholarship helps the recipient understand and appreciate the meaning of Auburn Family.