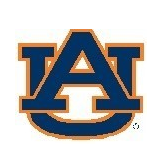 Brian D. Little Memorial Scholarship
A conversation with Hunter Finch.
Why did you choose to create a scholarship at Auburn University?
Brian Little passed away in 2005, and we wanted the impact he had on our lives to be shared with others who were not fortunate enough to know him. He loved Auburn, and we believe offering a scholarship in his memory will honor his life and provide a benefit to future Auburn students.
What would you want the recipients of this scholarship to know about the person for whom it is named?
Brian was a stellar engineering student who graduated from Auburn in 1995. He grew up in Fort Walton, and was part of a state football championship his senior year. He was also a leader on the golf team. At Auburn he was a member of Sigma Phi Epsilon Fraternity, where he formed relationships that will impact his brothers for the rest of their lives. After graduating he was deeply involved in serving his community by organizing and running golf tournaments that benefited a number of local charities. Brian lost his battle with cancer in 2005.
He was a dear friend to many and his memory continues to bring many old friends and family together in a golf tournament that raises money for his scholarship. Because he lived, many lives were changed for the better, and by honoring his memory, many lives will be impacted for many years to come.
Brian was the only child to Danny and Kathy Little. When a parent loses a child, one of the most comforting things you can know is that, while your child may be gone from this world, they are not forgotten. Danny and Kathy continue to be connected to so many of Brian's friends and are reminded of how special he was to so many. He may be gone, but his memory continues to live.
What do you hope your recipients gain through this scholarship?
We hope this scholarship brings appreciation for the relationships its recipients form in college and the impact they make on those around them. It is not the length of your life, but the quality of life you live while you are on earth that is important. We hope this scholarship provides needed financial assistance in educating future engineers, and shares the story of Brian's life with those who were not fortunate enough to know him.