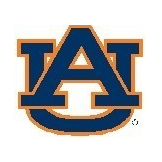 Dan H. and Dorothy O. Ledbetter Scholarship
A conversation with Diane L. Barlow.
Why did you choose to create a scholarship at Auburn University?
There are two reasons why I chose to create a scholarship at Auburn: 1. I highly value the education that I received at Auburn; it continues to serve me well. 2. My career in higher education gives me first-hand knowledge of the importance of financial aid to students, not only to help pay the bills, but as tangible evidence of confidence in the recipient's abilities as a student and potential as a teacher and mentor in the future.
What would you want the recipients of this scholarship to know about the person for whom it is named?
Neither of my parents, who finished high school at the end of the Great Depression, were able to attend college, but they were determined that their children would have that opportunity. My father became an ardent supporter of the Auburn football team and enjoyed visiting us on Saturdays in the fall so that he could attend a home game. As a loyal fan, he followed the team long after my husband and I graduated and moved away from Alabama. The scholarship is the perfect way to honor my parents' commitment to higher education for their daughters and their love for Auburn.
Tell us about your Auburn story, favorite tradition, a "War Eagle!" moment, or what Auburn has meant to you.
I entered Auburn as a transfer student at the beginning of my sophomore year and just after my husband and I married. He was beginning his third year at Auburn in the College of Engineering. The two oldest of our three children were born in the hospital in Opelika: the first while we were undergraduates and the second while my husband was a grad student. Our experiences at Auburn were vastly different from most students because we were a couple with children. However, there were other students in the same situation, and we made many friends. The community was family-friendly, and so many people in Auburn helped us achieve our goals while raising two young children.
What do you hope your recipients gain through this scholarship?
I know that the recipients will receive a high-quality education. I hope that they develop both confidence in their abilities as a teachers-to-be and an appreciation of the fact that they will have to continue to learn and grow after they graduate.