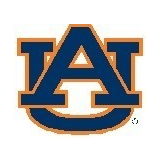 Dr. John C. Dykes Endowed Scholarship
A conversation with R.M. Dykes
Why did you choose to create a scholarship at Auburn University?
I wanted to assist students of modest means who could not otherwise attend Auburn and who were willing to provide the rest of their financial needs through their own work.
What would you want recipients of this scholarship to know about you or the person(s) for whom it is named?
I was one of those students described above. My son, Dr. John C. Dykes, was the hardest working student I have ever known. I have been to places in life that I couldn't have imagined when I was 18 and so has John.
Tell us about your Auburn story, favorite tradition, a "War Eagle!" moment, or what Auburn has meant to you.
The Auburn Creed is the most profound thought I have taken away from Auburn. It is Jeffersonian in strength.
What do you hope your recipients gain through receiving this scholarship?
I hope they get an opportunity to graduate from Auburn in math and science and leverage that experience, as they will have learned from it.