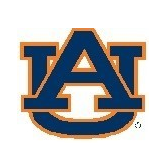 Dr. Sandra G. Solaiman Endowed Scholarship
A conversation with Diaco Aviki.
Why did you choose to create a scholarship at Auburn University?
I received a scholarship and it was a tremendous blessing in my life. I feel it allowed me to commit the time needed to excel and ultimately open doors that have led to my professional success. I also wanted to honor my mother. She raised three kids essentially on one income and sacrificed a lot for us. She has a PhD and her desires for us to excel in our educational endeavors was so important to her.
What would you want the recipients of this scholarship to know about the person for whom it is named?
I want the recipient to know that my family are committed followers of Christ, and pray that they one day have a similar unwavering faith in Him. Through that faith and comfort, they can do all things.
Tell us about your Auburn story, favorite tradition, a "War Eagle!" moment, or what Auburn has meant to you.
Auburn is my hometown and I have so many great memories there. It continues to be home for me despite not having any family living there.
What do you hope your recipients gain through this scholarship?
I hope this scholarship provides the same opportunities mine did. I hope it enables them to succeed. I hope they in turn feel the obligation to pay it forward.