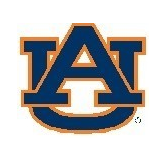 Eddie C. Shirley Endowed Scholarship
A conversation with Angela and David Mitchell.
Why did you choose to create a scholarship at Auburn University?
I am the first college graduate in my immediate family. I wanted to honor my late father, who instilled in me the importance in a college education. He also liked to help those who was less fortunate than himself.
What would you want the recipients of this scholarship to know about the person for whom it is named?
My father, Eddie Shirley, even though he wasn't college-educated, recognized the importance in a college education. He loved Auburn University! He had an aunt that graduated from API and three younger cousins, all of whom graduated from Auburn. He believed in working hard and striving to do your best!
Tell us about your Auburn story, favorite tradition, a "War Eagle!" moment, or what Auburn has meant to you.
Auburn University is such a special place. I would not be the person I am today without the wonderful education I received from my beloved University.
What do you hope your recipients gain through this scholarship?
I hope this scholarship helps them to obtain their degree and is a stepping stone to their bright future. I also hope it helps them to understand the importance of giving back to Auburn someday. Through hard work and dedication anything is possible.