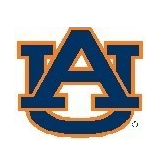 Galbreath Family Endowed Scholarship
A conversation with Hank Galbreath.
Why did you choose to create a scholarship at Auburn University?
Four generations of our family have been associated with Auburn University since 1963, and have derived innumerable benefits from the institution. In the spirit of Auburn's land-grant mission, we want to help first-generation students experience Auburn University. We realize that scholarships are critical for aspiring high school students that wish to attend Auburn. Several members of our family received scholarships from Auburn University, recognize their value, and wish to "pass on" our gratitude to others.
What would you want the recipients of this scholarship to know about the person for whom it is named?
It is named in honor of four generations of family members: the oldest members (now deceased) graduated from the United States Military Academy at West Point and from Cornell. Now our family resides throughout the United States. The impact of Auburn University on our family cannot be measured in its positive magnitude.
Tell us about your Auburn story, favorite tradition, a "War Eagle!" moment, or what Auburn has meant to you.
I had the privilege of driving Dr. James Foy through the campus after a Petrie Society event at the President's house. Dr. Foy and I stopped at sites throughout the campus and he recounted his experiences to me. Later we watched the Braves play the Mets on TV. I will never forget Dr. Foy's gracious manner and depth of knowledge. He was the quintessential Auburn Man and an outstanding representative of the Greatest Generation that sacrificed so much during World War II.
What do you hope your recipients gain through this scholarship?
I hope you gain knowledge, personal accountability, love for Auburn, and a burning desire to pay forward for the next generation of Auburn students.