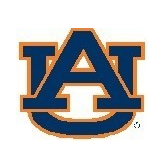 Gary C. Martin Alumni Endowed Student Scholarship
A conversation with Van and Suzanne Henley.
Why did you choose to create a scholarship at Auburn University?
I have always felt a closeness to Auburn and Auburn people. Through the years, Auburn students continue to have the qualities Dr. Petrie described in the Auburn Creed. We want to give back to this great institution by helping students who need financial assistance, so they can pass on these qualities to future generations of students. We especially hope recipients will embrace the first two stanzas of the Creed: "I believe that this is a practical world and I can count only on what I earn. Therefore, I believe in work, hard work. I believe in education, which gives me the knowledge to work wisely and trains my mind and hands to work skillfully."
What would you want the recipients of this scholarship to know about the person for whom it is named?
Gary Martin is the ultimate Auburn man. A 1957 graduate, he is a very successful businessman and has used his success to help many people. Gary's generosity has enriched the education of countless Auburn students from across the country, both supplementing and diversifying their Auburn experience.
Tell us about your Auburn story, favorite tradition, a "War Eagle!" moment, or what Auburn has meant to you.
My association with Auburn has been a blessing. Whenever I return to campus and hear the band play the fight song, see the eagle fly, or simply walk across campus, I feel a tremendous amount of pride in being part of such a special group of people—Auburn people. My favorite Auburn moment was when the ball flew through the goal post that won the national championship. I was born six months after our first national championship, so to have waited 55 years to be #1 was truly a lifetime! Lots of emotions that night!
What do you hope your recipients gain through this scholarship?
In addition to pure monetary assistance, we hope each recipient will be encouraged knowing Auburn people care about them and their future. We also hope they will become supporters by giving back to help future Auburn students.