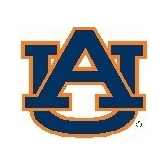 Geology Alumni Endowed Scholarship
Impact
A conversation with Herb and Marynm Martin, two donor representatives of the alumni of the Department of Geology
Why did you choose to create a scholarship at Auburn University?
I am a graduate and feel that Auburn's education prepared me well for what success we have enjoyed. We think education is a key for helping make our future world a better place and we are committed to helping others in this way. We also had two children graduate there and have strong ties to Auburn through the generations.
Tell us about your Auburn story, favorite tradition, a "War Eagle!" moment, or what Auburn has meant to you.
We like to travel, and really enjoy how folks' faces brighten when we can share a "War Eagle" at random places; we've enjoyed those moments in Belize, in Puerto Rico, and across the US. It truly represents what we all know to be the "Auburn Spirit." My wife is an LSU grad, but she's fully bought into our Auburn Family, All In. For the three other AU grads in the family, that's no problem of course!
What do you hope your recipients gain through this scholarship?
I hope our scholarship recipients grow to share in the Auburn Spirit as their learning grows, and are well-placed to succeed and contribute in the future.