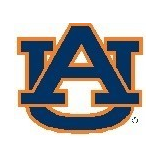 Howard and Elizabeth Kirksey Memorial Endowed Scholarship
A conversation with H. Graden Kirksey, Jr.
Why did you choose to create a scholarship at Auburn University?
I know after a forty-year career that the education I received at Auburn University (1961-65) prepared me for the professional career that immensely enriched my life. My parents were the greatest gift that I received, yet Auburn University offered me another gift: administering a scholarship for future Auburn students in my parents' name. I merged both gifts for future generations of Auburn students. It was a War Eagle choice!
What would you want the recipients of this scholarship to know about the person for whom it is named?
Howard "Pop" Kirksey (1910-1992) and Elizabeth "Mom" Campbell (1908-1994) were from west Tennessee. Howard graduated from Union University in Jackson, TN in 1934 and Elizabeth from Tennessee College for Women in Murfreesboro in 1929. The only children in either of their families to graduate from college, they met while teaching at Whiteville Tennessee High School in 1934 and married two years later. I, their only child, was born in 1940.
Howard became principal of Whiteville High School. In the summer of 1939, he and Elizabeth drove to Berkeley, CA, to study under a well-known education professor at the University of California who was considered an authority on evaluating the American high school. When Whiteville High School was evaluated the next year for accreditation, the State Department of Education in Nashville immediately noted that the school deserved attention.
Howard, principal of Clarksville High School during World War II, was later named the State High School Supervisor in 1945, and assisted principals in preparing schools for evaluation and accreditation. Pop told me, "If you want to go to the top of your field, find out where the best mind in your field is located, and study under him or her. Learn all you can, and then quickly apply it to your own situation."
Howard received his PhD from Peabody College (now part of Vanderbilt University) in 1950 on a Ford Foundation Scholarship. He has a long, storied career at Middle Tennessee State College, beginning as a professor in education. He was appointed the first Dean of Instruction, developed the graduate program and served as the program's first dean, was the first Vice President for Academic Affairs, and finally Interim President, before retiring in 1975. He was a well-known public speaker, a leader in the Tennessee Association of Secondary School Principals, the Rotary Club, and the Baptist Church. In 1978, the first classroom building on the MTSU campus was named the Kirksey Old Main in Howard's honor.
Howard's accomplishments were a tribute to a loving and supportive wife. Elizabeth graduated with a master's degree from MTSC in 1961 at the same time that I received my B.S. degree. I had gone from the first grade through college and never walked further than three blocks from my parents' home. Based perhaps on their own experiences, my parents encouraged me to immediately begin graduate school. I received a National Education Defense Act Fellowship in 1961, and chose to attend Auburn University and study chemistry.
Tell us about your Auburn story, favorite tradition, a "War Eagle!" moment, or what Auburn has meant to you.
In about 1962, a chemistry post-doc at Auburn, who held a PhD from Harvard and had recently arrived from a previous post-doc at Cambridge to work under Professor G. M. Kosolapoff at Auburn, along with several chemistry graduate students, were walking from Ross to Toomer's Corner. As we approached a co-ed in front of Hargis Hall she smiled and said, "Hi." Immediately after passing her the post-doc asked, "Do you know her?" We informed him that he had experienced a valuable difference between Auburn and either Harvard or Cambridge.
What do you hope your recipients gain through this scholarship?
I hope that Auburn University gives these recipients the superb education that she gave to me, and that these recipients acquire during their lifetimes the vigilance and maturity to know what happened to their minds at Auburn. If they do, they will have arrived at Ithaca. This is the reason that I also submitted a copy of "Ithaca," a poem by C. P. Cavafy written in 1911, to be given to each Auburn student who receives a Howard and Elizabeth Kirksey Scholarship. Perhaps each recipient will know where they are headed from the beginning, regardless of whether it is called Ithaca or Auburn University.