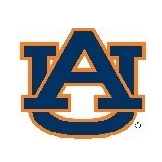 Howard B. Harmon Endowed Scholarship
A conversation with Jerry and Lynne Schwarzauer
Why did you choose to create a scholarship at Auburn University?
Both of us are Auburn graduates; we met and married at Auburn, and had the ability to give back to the university that provided so much in our lives.
What would you want recipients of this scholarship to know about you or the person(s) for whom it is named?
Howard B. Harmon started out as a college graduate and worked his way up to the number two man at a Fortune 500 company. He affected not only his family, but the third and fourth generations after him.
Tell us about your Auburn story, favorite tradition, a "War Eagle!" moment, or what Auburn has meant to you.
Our mother, Geraldine Schwarzauer, wanted her children to have the best education possible. We lived 30 miles north of Mobile, AL in Mount Vernon, so we would ride a church bus from Mount Vernon to Mobile every day to attend a Catholic High School—McGill Institute. My older brother chose Auburn first in 1970, and I followed two years later. We both graduated from Auburn, and both achieved more than we could have imaged as a young boys growing up in rural Alabama. We were the first college graduates in our family.
What do you hope your recipients gain through receiving this scholarship?
We hope to make someone's life better for generations to come.