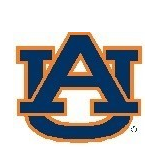 Larson-Peterson Memorial Women's Philanthropy Board Endowed Scholarship
A conversation with Carol Warfield
Why did you choose to create a scholarship at Auburn University?
It is a tribute to the memory of my parents and grandparents who put such a high value on higher education, even though my father and grandparents never had the chance to go to college.
What would you want recipients of this scholarship to know about you or the person(s) for whom it is named?
The Larson and Peterson families sacrificed in order that their children could attend college. In memory of them, this scholarship is established to help other students achieve a college education.
Tell us about your Auburn story, favorite tradition, a "War Eagle!" moment, or what Auburn has meant to you.
I have been a faculty member and administrator at Auburn for 40 years and I am proud to be a part of providing an education and a future for Auburn students.
What do you hope your recipients gain through receiving this scholarship?
I hope they gain pride in their accomplishments and a desire to give back themselves once they graduate and enter their professional lives.