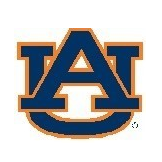 Mack and Jamie Freeman Endowment in the College of Architecture
A conversation with Mack and Jamie Freeman.
Why did you choose to create a scholarship at Auburn University?
We would like to give young men and women an opportunity to experience a wonderful world of college and education. We love to help very talented college students who may not have the financial needs to support their endeavors. We hope each one receiving funds from our endowments will become better Auburn students, alumni, and Americans.
What would you want the recipients of this scholarship to know about the person for whom it is named?
We consider them our family because we do not have children of our own.
Tell us about your Auburn story, favorite tradition, a "War Eagle!" moment, or what Auburn has meant to you.
Mack grew up under the roof of a Navy father and an ALABAMA FAN! He chose Auburn because Alabama did not have a College of Architecture. In his first year, he stayed in his dorm and studied during football games, while the defending national champs played in the stadium where he could look out his window and see the crowd and hear the roars. Now, Mack is one of the most loyal Auburn fans in sports and supportive of academics and his College of Architecture. He has only missed one home game in 40+ years. Jamie has missed two games. And as an architect, one of his most treasured projects for him and his firm was to be architects for the East Upper Deck and Suites completed in 1987 under the leadership of Coach Pat Dye. The Aquatic Center was another athletic project he loved so much. Mack and his wife, Jamie, married at the beginning of his junior year in architecture. Jamie was secretary to the Director of Admissions and attended classes early morning and late afternoon. Because of a life-threatening accident in 1962 when he and his ROTC colleagues were on their way back to Auburn from six weeks of officers' training camp in Fort Belvoir, VA, his graduation in architecture was delayed until 1965. Auburn taught us both to grow during success and adversity. Just as Oliver Goldsmith wrote in his poem about a small village in Ireland, "Sweet Auburn! loveliest village of the plain," Auburn is truly the loveliest village of the plain—our second home.
What do you hope your recipients gain through this scholarship?
We hope students can use this scholarship to achieve their dreams in life.