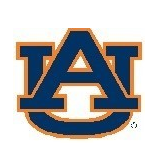 Rick Pate Family Endowed Scholarship
A conversation with Rick Pate.
Why did you choose to create a scholarship at Auburn University?
I still had two boys in high school and at first I thought it was too soon for me to start thinking of helping others when I needed to get done with my own. I thought about it more, though, and realized I had bought PACTs for boys and had invested some money in an education trust when they were born and it had grown. I wanted a way to help kids from Lowndes County get to AU. Some years there are only a few.
What would you want the recipients of this scholarship to know about the person for whom it is named?
I'm not wealthy; I just used my AU degree to make my family a good living. You don't have to be rich to give someone else a little help. I have been involved in many organizations and served in leadership in most of them. I believe we have responsibility to give back through our professional organizations, civic clubs, political leadership, and religious participation.
Tell us about your Auburn story, favorite tradition, a "War Eagle!" moment, or what Auburn has meant to you.
My father and mother graduated from AU, as well as my brother and two sisters and myself. A third sister attended but graduated elsewhere. I have had nine nieces, nephews and their spouses graduate from AU. Both of my sons are currently attending AU as well four nieces and nephews who are or have. AU is so embedded in our DNA that I don't remember life without AU. I served as a Plainsman student host for several years at AU and I was able to participate in many wonderful activities with the university.
What do you hope your recipients gain through this scholarship?
I hope it encourages them to attend AU. It seems the best and brightest sometimes are swayed by scholarships and other items to attend a university that isn't their first choice. I wouldn't want someone who didn't want to attend AU to do so because of the scholarship but hope that it will help that student that loves AU and wants to attend to be able to afford it a little more.