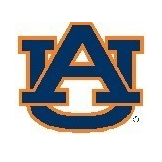 Rooke Family Scholarship in Forestry
A conversation with Ben M. Rooke, Jr.
Why did you choose to create a scholarship at Auburn University?
In 1963 I had been awarded a significant scholarship in forestry. I look at it as "giving back" what I was fortunate enough to receive. Scholarships in forestry were rare. This was from St. Regis Paper Co. It was for $800 for both the junior and senior years AND a summer job between those years. I did not take the summer job because of other commitments, but it was a very nice package in those days.
What would you want the recipients of this scholarship to know about the person for whom it is named?
Being raised in a good Christian home, over three years of service in the Navy, and the education I received at the Auburn School of Forestry were the three major positive influences on my life.
Tell us about your Auburn story, favorite tradition, a "War Eagle!" moment, or what Auburn has meant to you.
I met my wife, Diane, at Auburn on my first class day as a freshman. We were married two years later. Following us to Auburn were my brother, his wife, one of our sons, a daughter, and a nephew. Auburn is a special place to our family.
What do you hope your recipients gain through this scholarship?
I hope that scholarship recipients are able to complete a good education.