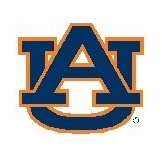 Roy Family Scholarships in the College of Sciences and Mathematics and the Samuel Ginn College of Engineering
A conversation with Kenneth B. Roy Jr.
Why did you choose to create a scholarship at Auburn University?
I grew up in Auburn; my dad was on the faculty; my brother, sister and I graduated from Auburn; my three daughters attended Auburn; two of my grandchildren graduated from Auburn, so I have a long relationship with Auburn. Also I was financially able to fund the three scholarships, and I wanted to see the recipients.
What would you want the recipients of this scholarship to know about the person for whom it is named?
I would hope that the recipients would be able to fund a scholarship.
Tell us about your Auburn story, favorite tradition, a "War Eagle!" moment, or what Auburn has meant to you.
I was a member of the first NROTC class at Auburn.
What do you hope your recipients gain through this scholarship?
I hope the recipients will enjoy returning to Auburn for events as I have.