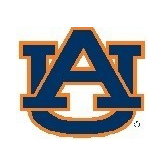 Russell and Adelaide Roberson Biosystems Engineering Scholarship
A conversation with Dr. Russell Roberson.
Why did you choose to create a scholarship at Auburn University?
I created this scholarship to honor my parents. My parents helped me with my education and always placed a value on education.
What would you want the recipients of this scholarship to know about the person for whom it is named?
Russell and Adelaide Roberson are my parents, and they both placed a high value on education. This scholarship honors the guidance and help they gave me when I was a student at Auburn. My father, Russell, was a Colonel in the USAF and was a Navigator/Electronic Warfare Officer on B-52s. When he retired from the USAF, he taught high school classes in agriculture. My mother, Adelaide, was an elementary school teacher.
Tell us about your Auburn story, favorite tradition, a "War Eagle!" moment, or what Auburn has meant to you.
Auburn is the home of some of my fondest and deepest memories. I was a member of FarmHouse fraternity, which grounded me in my values, in the importance of hard work and dedication, and to being a steward for others. One of my favorite memories of Auburn University was working with the Biosystems Engineering Department Racine Case tractor – "Old Nancy" – and being a member of the student club ASABE.
What do you hope your recipients gain through this scholarship?
I hope this scholarship inspires others to give back after they graduate from Auburn University. As the recipient has been helped, I would hope that they would help another when they are financially capable.