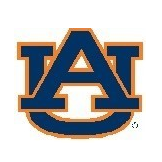 Tim and Ginger Singleton Endowed Scholarship in the Harbert College of Business
A conversation with Ginger Singleton.
Why did you choose to create a scholarship at Auburn University?
We wanted to attempt to leave a legacy. We also wanted that legacy to benefit Auburn University because we love Auburn.
What would you want the recipients of this scholarship to know about the person for whom it is named?
We love Auburn and want Auburn University to be around for generations so that students, alumni, and fans can experience this beautiful place through the years. We also want to acknowledge our parents and family, who support us greatly!
Tell us about your Auburn story, favorite tradition, a "War Eagle!" moment, or what Auburn has meant to you.
I grew up on Long Island, New York. My father suggested that I look at schools in the South. He loved the South from going there on vacations. He was also a Director of Guidance at a large high school, so it would be a trip of interest for him as well. He took my sister and me to Duke, South Carolina, UGA, Auburn, Florida State, Florida and Miami in one week! I decided to go to Auburn after that trip, and made the life-changing decision that I cherish to this day. My sister followed, and my niece graduated two years ago. War Eagle!
What do you hope your recipients gain through this scholarship?
I hope this scholarship will help financially, and give its recipients the opportunity to experience everything that Auburn is about.