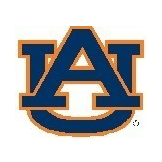 Trent Williams Scholarship
A conversation with Trent Williams.
Why did you choose to create a scholarship at Auburn University?
As a student, I benefited from a series of much-needed and greatly appreciated scholarships. I chose to create a scholarship to support recruitment of the highest quality students and to invest in the future of Auburn.
What would you want the recipients of this scholarship to know about the person for whom it is named?
I am a proud Auburn graduate. I look back and appreciate the education, the challenges, and range of opportunities I had at Auburn inside and outside the classroom. I began to give back to Auburn my first year working, in a small amount. I found giving to Auburn to be among the most rewarding and satisfying charitable opportunities.
Tell us about your Auburn story, favorite tradition, a "War Eagle!" moment, or what Auburn has meant to you.
My favorite Auburn tradition was tailgating on the lawn in front of Parker Hall. I had been to Auburn games starting as a child and that was my family's "spot." Over the course of my degree, tailgates grew increasingly more elaborate with each game. I eventually built a large trailer-mounted BBQ pit with some friends, and we were catering for around 250 people for each game in my senior year.
My favorite "War Eagle!" moment was in the Manu Rainforest in Peru! After trekking by bus, foot, and boat for seven days into the protected zone (it's far and remote, trust me!) I finally arrived at base camp only to be immediately greeted by a warm "War Eagle!" I was pretty surprised to hear that first. The guide had attended a program with Auburn on an exchange program and spotted an AU logo on my backpack before I was off the boat. We had an immediate connection and we are still in touch over ten years after my visit.
What do you hope your recipients gain through this scholarship?
Primarily, I hope the scholarship is encouragement for continued academic excellence. Academic excellence provides a strong knowledge base, but also teaches the discipline and attention to detail required to succeed. Over the long term, I hope recipients are also inspired to select and give to their favorite causes—which might just be Auburn!