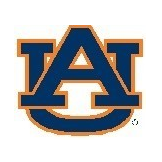 Walter K. Vollberg Family Scholarship
A conversation with Walter K. Vollberg.
What would you want the recipients of this scholarship to know about the person for whom it is named?
I'm very happy they chose Auburn and hope their experience there is as rewarding as mine and both of my sons'. Regardless of final field of graduation, completing requirements for graduation is a major accomplishment. Keep focus on your goals.
Tell us about your Auburn story, favorite tradition, a "War Eagle!" moment, or what Auburn has meant to you.
Auburn was a very rewarding opportunity and many good times were experienced. Most memorable was being in the stands at "Punt Bama Punt." Thirty minutes after the game ended no Auburn fan had left, and cheering was an experience you could not imagine.
What do you hope your recipients gain through this scholarship?
I encourage them to keep their minds open to what they want to do after graduation. Changing field of study is not as important as graduating in a field of work that is fun. I hope their careers are as rewarding as mine was.